SteveWhatever wrote:
GOD DAMN IT KAT - YOU DIDN'T TELL ME YOU WERE SO FUCKING GOOD AT DRAWING.

Can you do mine please?
Ah, thanks! I didn't think I was good enough to make any proper contributions so I didn't really mention it...
I just want to get your okay on my design before I go ahead and color it. I gave you safety googles, a utility belt, and bigass gloves. Let me know if there's anything you want changed or if I drew you wrong. I'm not used to drawing facial hair.
Also what color should the lightning be? White? Yellow? Green?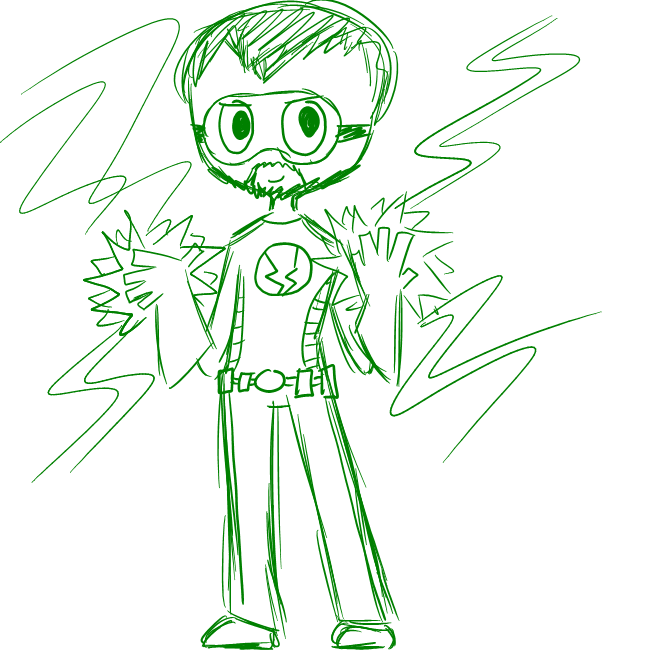 Venhi wrote:
Kat, that outfit is great. It reminds me of Link! Except for, you know, the hat.

Thanks! That's pretty much what I was going for. Link is my favorite.